This Week At New Squad Hype!
-This Week At Truth our 7th roster goes live! Technically.....it's been live for a few days, but today we can announce it and show it off to the world. The 7th roster in the Clan Truth family is..........
........
........
........The Hallowed Truth! 
The new roster is live and able to be joined as you are reading this! Click the link here if you are interested in swapping over to the 7th clan roster, this new roster is headed up by Saint Kabr and St Cephalopod so they will be handling all the join requests. The turtle bot will be updated tonight, so if you do swap over the admins can manually change your role color in Discord to this nice, soft blurple (the name is actually 'very soft blue') we have chosen. To celebrate the new roster, the saintly admins will be running some Clan Night content this weekend - stay tuned to the Discord for details about raids and whatnot!. 
-We hope that you've enjoyed the return of Grandmaster Nightfalls last week and maybe even took advantage of double drops. This week the Nightfall is Alak-Hul and the Lightblade strike, the weapon will be the Mindbender's Ambition (Adept version available in GMs). Bonus Crucible ranks this week as Rift returns for the rotating playlist. Zone Control will also be available in Crucible Labs this week. 
-Your rotating Pinnacles are from the final encounters of Deep Stone Crypt raid and the Grasp of Avarice dungeon. All challenges are also available to complete in Deep Stone Crypt this week. The Daughters of Oryx encounter challenge is up for the first time in King's Fall. This challenge, Under Construction, requires that players not stand on the same platform twice in one damage phase (note this does not apply to the player torn between dimensions). 
-Yesterday (October 10) was World Mental Health Day. Keeping up with one's mental health can be just as important (if not more) as one's physical health. In the Destiny community, we are fortunate to have a wonderful group of individuals dedicated to getting mental health resources and access to as many as possible in GuardiansMH .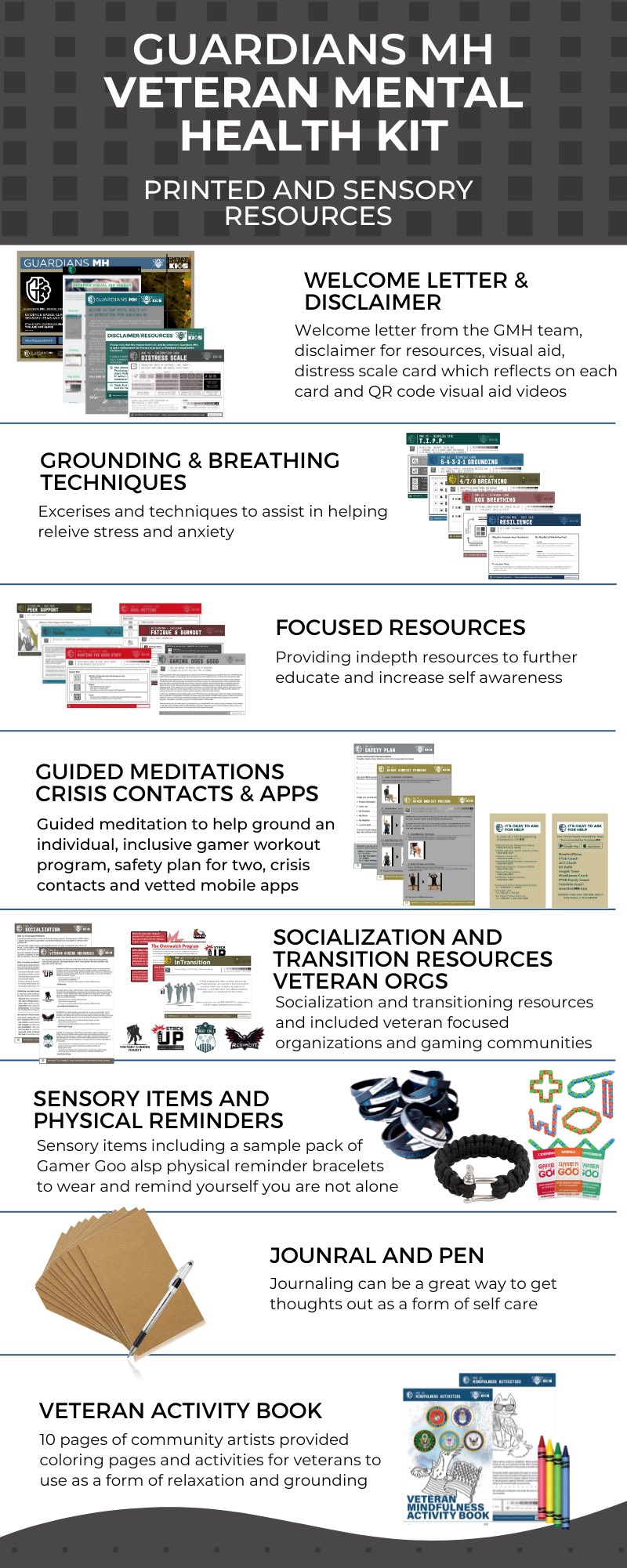 -This upcoming weekend, the GuardiansMH team is running a weekend fundraiser for their newest Mental Health kit - one specifically geared towards military veterans. You can view the contents of the kit in the above infographic. I will be participating in their drive this weekend to raise money to build these new kits, streaming from 2-4PM ET. All of GuardiansMH's kits are free to anyone, so they rely on charitable donations to help fund the kits they build and send to the community. Join me and other Destiny community streamers raising money all weekend for Guardians MH. I would love to have the support of the clan behind this great mental health organization who has done so much for the community and thousands of individuals who have relied on their mental health kits and resources already. Details will be posted later this week. 
-we still have FREE SHIPPING all month on the Clan Truth merch store! 
-Downtime for hotfix at reset so be aware. When the game goes live again at reset, we get to loot the final pirate hideout this week - the seasonal story arc continues to drive mystery and intrigue about the Fallen, the Witness and his Disciples, and much more! See you out on the battlefield, Guardians!
--Witty