This Week At Closing Ceremonies
-This Week At Truth, Guardian Games wraps up, as does everything else for Season of Defiance. Fret not! Seasonal content will stick around for the whole year, meaning there is plenty of time to work on those seasonal triumphs - however this is the final week to earn any seasonal challenges, grab that Bright Dust, and get ready for next season! 
-Expect some more info about Season of the Deep this week to be released. While a lot of it will come from Bungie twitter and articles/TWAB, our very own Saint Kabr and his PvE crew will have some of their own info for you to listen in to, featuring Chris Proctor and Rodney Thompson!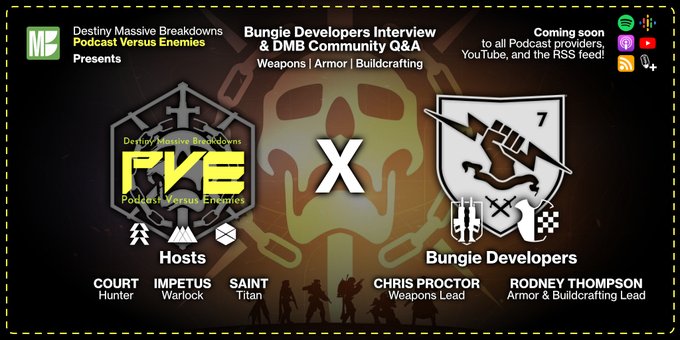 -Bonus Ranks in all playlist activities! This is definitely the time to play catch-up if you need rewards and those glaive ornaments. All seasonal vendor rewards will expire at the end of the season, so if you want to focus any engrams, roll some random rewards, or claim any items from Shaxx, Zavala, Drifter, Banshee or Saint, do it this week! Lake of Shadows is the GM and Nightfall this week, with The Swarm as the weapon reward . King's Fall is your Pinnacle rotator raid, and Grasp of Avarice is the Dungeon. 
-May is Mental Health Awareness month, and this weekend our friends at GuardiansMH are running a charity stream to help build their completely free mental health kits. Wittycalfx, Cornholio (The Destiny Show) and Luminous Zero will all be streaming on Sunday 5/21 as part of the charity drive! If we hit $2,500 this weekend GuardiansMH founder Joe will get slimed live! Below is the whole schedule, be sure you are following the GuardiansMH twitch channel to tune in! (all times ET)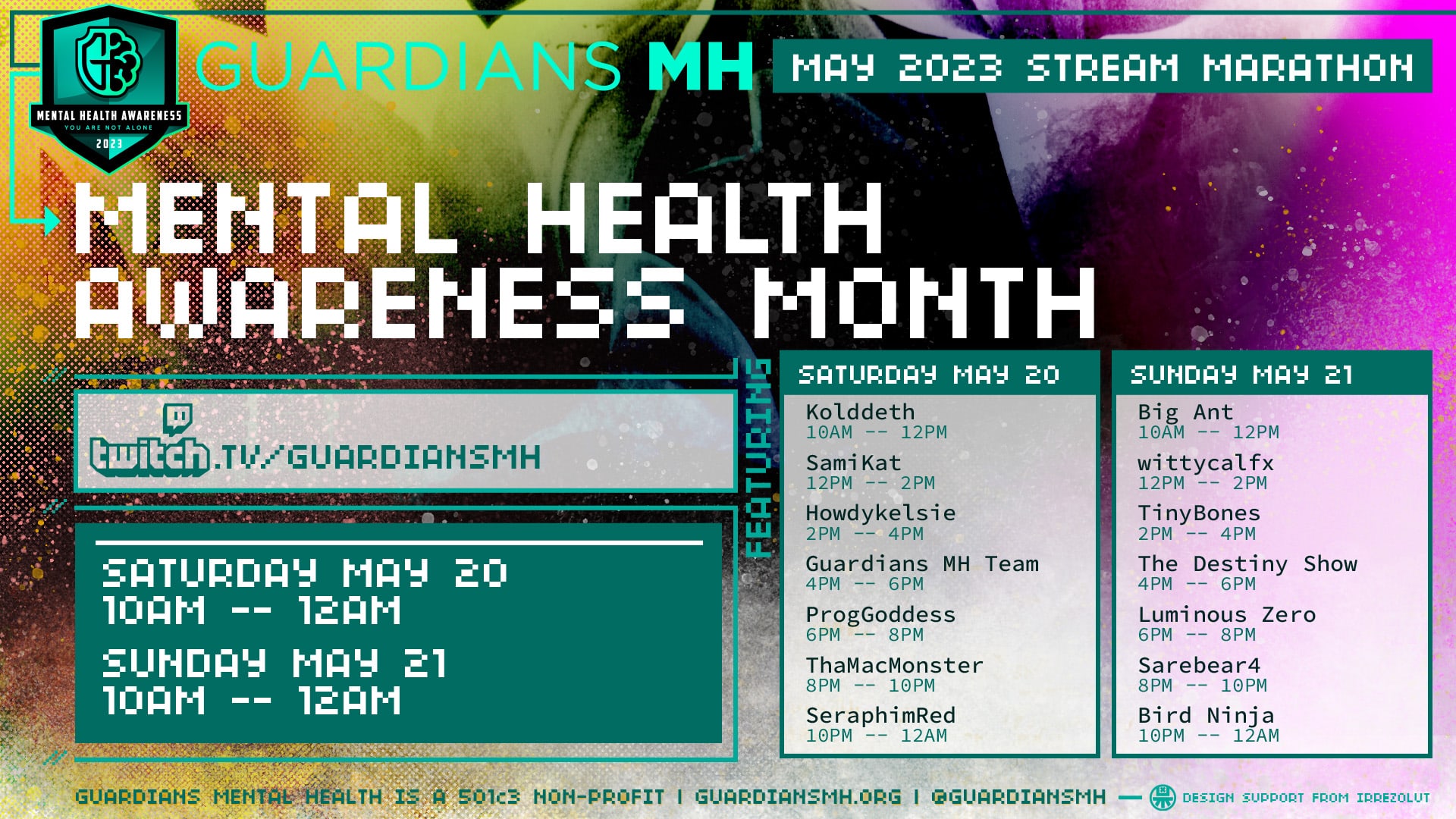 -Season of the Deep brings a lot of changes with it, and an interesting new story given what's been teased. We have renamed the seasonal channel to #here-fishy-fishy-season-spoilers this should be the only place we talk about any Season of the Deep stuff moving forward. Happy hunting this week! Cheers!
--Witty